ECU Remapping & Diesel Performance Tuning
We specialise in car performance remaps & engine tuning, ecotuning (ecomap, economy remap) & chip tuning for all compatible vehicles. Remaps for turbo, petrol & diesel cars are available via OBD/OBDII. Diesel tuning & fuel saving remaps are also available for those with economy & performance in mind. We can remap/chip tune almost any ECU with our latest hardware & software technology, remapping allows us to improve the efficiency of your engine & give your car an increased power output (more bhp), torque & better fuel economy. By precision tuning the engine management system we can enhance drivability with no detriment to reliability.

We also offer an OBD diagnostics (fault finding) service. We carry out a full electronic diagnostic on all vehicles prior & post remap install to assure ourselves & you that your vehicle is performing safely & efficiently.


Performance Exhausts - Custom Stainless Steel
Specialise in custom built stainless steel exhausts, sports exhausts, performance exhausts, catalytic converters, hi-flow sports cats & downpipes. We develop & manufacture all types of exhaust systems, standard exhausts through to race exhaust systems. We can build a stainless steel exhaust for cars, motorcycles, vans & trucks, all our bespoke exhaust systems are fabricated in stainless steel & come with a lifetime guarantee.






We offer a quality & affordable service for all customers local or national (UK & EIRE), specialising in car exhausts (custom built exhausts, catalytic converters, downpipes) & car remapping:
Aberdeen Armagh Bangor Bath Belfast Birmingham Bradford Brighton & Hove Bristol
Cambridge Canterbury Cardiff Carlisle Chester Chichester Coventry Derby Dundee Durham
Edinburgh Ely Exeter Glasgow Gloucester Hereford Inverness Kingston upon Hull Lancaster
Leeds Leicester Lichfield Lincoln Lisburn Liverpool London Londonderry Manchester
Newcastle upon Tyne Newport Newry Norwich Nottingham Oxford Peterborough Plymouth
Portsmouth Preston Ripon Salford Salisbury Sheffield Southampton St Albans St Davids
Stirling Stoke-on-Trent Sunderland Swansea Truro Wakefield Wells Westminster Winchester
Wolverhampton Worcester York.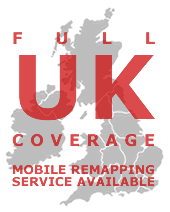 REMAP VEHICLE LISTING :
Alfa Romeo Tuning, Aston Martin Tuning, Audi Tuning, Bentley Tuning, BMW Tuning, Cadillac Tuning, Chrysler Tuning, Citroen Tuning, Daewoo Tuning, Dodge Tuning, Ferrari Tuning, Fiat Tuning, Ford Tuning, Honda Tuning, Hyundai Tuning, Jaguar Tuning, Jeep Tuning, Kia Tuning, Land Rover Tuning, Lexus Tuning, Lotus Tuning, Maserati Tuning, Mazda Tuning, Mercedes Tuning, MG Tuning, Mini Tuning, Mitsubishi Tuning, Nissan Tuning, Peugeot Tuning, Porsche Tuning, Renault Tuning, Rover Tuning, Saab Tuning, Seat Tuning, Skoda Tuning, Subaru Tuning, Suzuki Tuning, Toyota Tuning, TVR Tuning, Vauxhall Tuning, Volkswagen Tuning, Volvo Tuning.
REMAP INFORMATION :
ECU Remap, Remapping, Performance Mapping, Custom Remap, Chip Tuning, Eco Tuning, Engine Tuning, Petrol Tuning & Diesel Tuning.
PARTNERS :
EXHAUST PARTS UK, specialising in exhaust parts both OEM and aftermarket. Exhaust Boxes, Flexipipes, Gaskets, Heat Wrap, Tailpipes, Tubing
www.exhaustpartsuk.com

GTBITZ, specialising in Nissan Skyline GTR parts & other japanese performance parts. Turbos Upgrades, Internals, Fueling, Gauges...
www.gtbitz.com

TEAM GTR, is a site dedicated to tracking the progress of Team GTR's cars at drag racing events in the UK. Currently running a Nissan Skyline GTR...
www.teamgtr.com