Ford Remap Chip Tuning - Petrol & Diesel Performance

Aberdeen Armagh Bangor Bath Belfast Birmingham Bradford Brighton & Hove Bristol Cambridge Canterbury Cardiff Carlisle Chester Chichester
Coventry Derby Dundee Durham Edinburgh Ely Exeter Glasgow Gloucester Hereford Inverness Kingston upon Hull Lancaster Leeds Leicester
Lichfield Lincoln Lisburn Liverpool London Londonderry Manchester Newcastle upon Tyne Newport Newry Norwich Nottingham Oxford Peterborough
Plymouth Portsmouth Preston Ripon Salford Salisbury Sheffield Southampton St Albans St Davids Stirling Stoke-on-Trent Sunderland Swansea
Truro Wakefield Wells Westminster Winchester Wolverhampton Worcester York.
ECU Remapping/Chip Tuning Info Guide: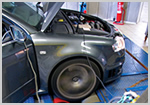 We specialise in custom remaps, ecu remaps, engine mapping, diesel remaps, diesel tuning, engine tuning & performance chip tuning for all models, Ford Cosworth, Cougar, Escort, Explorer, F150, Fiesta, Focus, C-Max, Fusion, Galaxy, GT, Ka, Maverick, Mondeo, Mustang, Probe, Puma, Ranger, RS200, RS2000, RS500, S-Max, Sapphire, Scorpio, Sierra, StreetKa, Thunderbird & models not listed.
Our Ford remap & performance chip tuning procedure allows us to modify the data onboard the ECU to give you better performance, better mpg & an all round better drive.. The procedure for remapping your Ford model (post year 2000) involves a 'read', 'modify' & 'write' process to & from the ECU via the OBD/OBDII port. Remapping your Ford means we modify various parameters relative to your model (e.g. ignition timing, boost & torque curves, air intake & fueling etc.) to enhance performance & driveability. The modified engine data is fully pre tested & verified to guarantee that it is reliable & within safe levels of your vehicles capability threshold.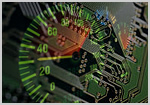 On earlier Ford models (pre year 2000), we need to remove the ECU from the vehicle & carry out the 'read', 'modify' & 'write' process, this is referred to as chip tuning (chiptuning, chipping). Removing the ECU from your car is fairly simple depending on the model, once removed we carry out the de-soldering of the chip (eprom) from the ECU mainboard to 'read' the stock data from it, 'modify' it (as described for remapping above), 'write' & re-solder it back onto the ECU mainboard. Leaving just the refitting of the ECU, the OBD/OBDII diagnostic & finally a road test of your fully remapped/chipped Ford.

For a naturally aspirated (NA) Ford engine, a performance increase of upto 15% can be seen. Our turbo petrol & turbo diesel tuning gives your Ford a gain of upto 30% more power allround. The highest gains are ofcourse on Turbo models, petrol remaps or chip tuning gives an equal amount of horsepower & torque, the bigger the turbo the greater the increase. As for our Ford diesel remaps, these give you the increase in horsepower & torque with the benefit of better mpg (typical gains of 3 - 6 mpg, approx 40-70 miles extra range on full tank of fuel). Ford Economy mapping (eco mapping) is available for common rail diesel engines.

The performance gains for both remapping & chip tuning (chiptuning, chipping) your Ford is the same as one another, the only difference is the process carried out to achieve this.

We also offer Stage I, Stage II & Stage III conversions on specific models, why not contact us to see what is available for your car. Our highly skilled technicians carry out full OBD/OBDII diagnostics before and after remapping your Ford. Full visual & electronic diagnostics are carried out before any ecu software install takes place.



Mobile Tuning/Remapping Facility Available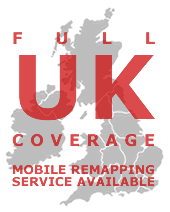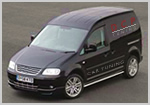 Visit us or we can visit you, we offer a mobile tuning & remapping service to your conveniency, have your car remapped whilst at home, work or anywhere else you may be. All you need to do is call/email us to arrange a date/time that suits you best & leave the rest to us. Take advantage of this, our technicians will come out to you to save you time, hassle & money.

All Ford ECU upgrades are done within the given timescale as all the necessary components/upgrade data are kept in-house. A typical ECU remap, chip tuning upgrade which comprises of a full diagnostic (prior & post install) takes approx 1-2 hour(s) from start to finish.

NOTE: Remapping & chip tuning is not available for all Ford models, please refer to our application quide below or contact us for more information.

We offer a quality & affordable service for all customers local or national (UK & EIRE), specialising in car exhausts (custom built exhausts, catalytic converters, downpipes) & car remapping.